Teenagers face a lot of challenges as they grow and establish themselves as young adults. At Mormando Martial Arts, we're making that process just a little bit easier.
Our Teen Martial Arts Classes in Brooklyn give students a safe and structured environment where they can build confidence, stay fit and physically active, and learn how to defend themselves if it's absolutely necessary.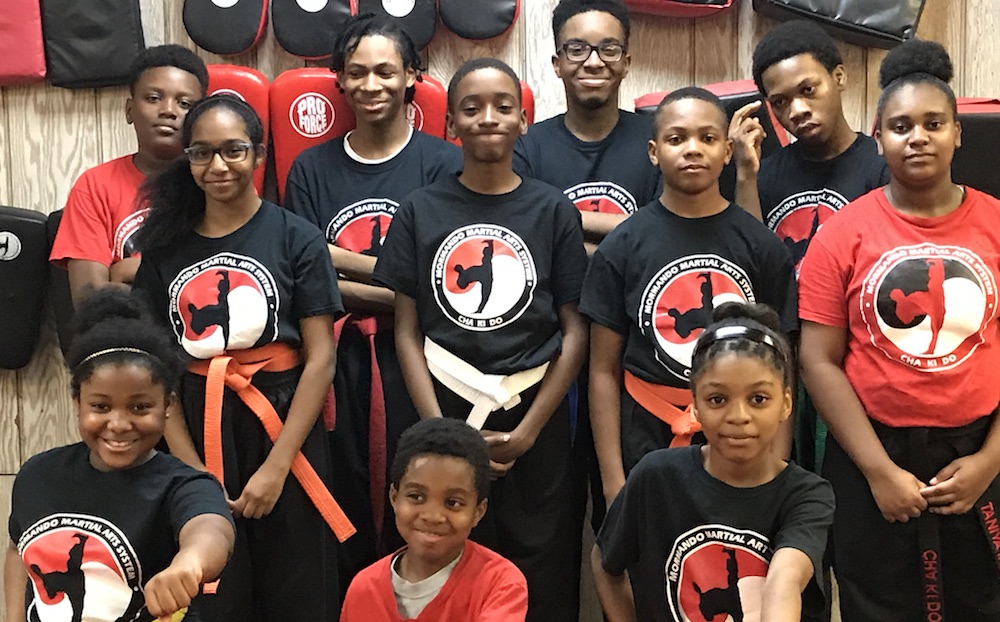 Treat Your Teen To The Best Blend Of Disciplines in Brooklyn!
Our Teen Martial Arts classes don't box students into just one discipline or self-defense system. Instead, we keep everyone on their toes with the best blend of
Tae Kwon Do
Boxing
Brazilian Jiu-Jitsu
Catch Wrestling
And more!
PLUS, with the help of our dedicated staff, each class is perfect for all experience levels, offering scaleable movements and constant encouragement. Your teen can build their skills from the ground up or take their training to next level in no time.
Teen Martial Arts Classes Instill All The Best Life Skills
Whether your child grows up to be a doctor, or a police officer, or a teacher, they'll need a core set of skills to guide them through every challenge they face. At Mormando Martial Arts, our Teen Martial Arts students develop a well-rounded set of tools that can serve them at home, in the classroom, and even into adulthood.
We're helping students gain:
Respect and self-discipline
Motivation and perseverance
An incredible sense of accomplishment
Self-confidence in all aspects of life
Don't Miss Out On The Best Teen Martial Arts Classes In Brooklyn
There's no better way to help your teen thrive on the path to adulthood than with our Teen Martial Arts Classes in Brooklyn. We're dedicated to making each class exciting and energetic, giving students of all ages a reason to be excited about staying active.
Learn more about everything we have to offer at Mormando Martial Arts by filling out the short form on your screen today!