At Mormando Martial Arts, we're proud to offer your child the best blend of physical, mental, and social tools to set them up for success in all aspects of life.
Our Kids Martial Arts Classes in Brooklyn go beyond just the kicks and punches, helping students of all backgrounds and abilities develop confidence, respect, and a great group of new friends.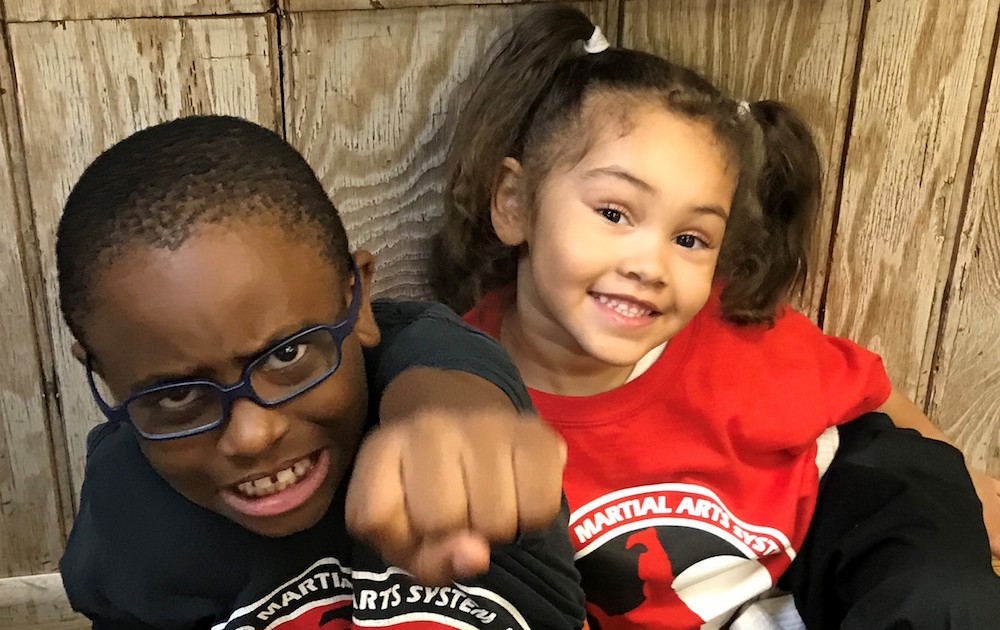 Our Kids Martial Arts Classes Are Perfect For All Ages And Abilities
We know that no two students are the same. That's why we aim to surround them with peers of a similar skillset and maturity as they learn and grow in our Kids Martial Arts Classes.
These age-specific classes in Brooklyn help students avoid the dread of intimidation and give them the chance to thrive with the help of our supportive staff.
At Mormando Martial Arts, your child can enjoy:
Pee Wee (Ages 3-5): These 30-minute classes introduce the very basics of hand-eye coordination and motor skills. Our pee-wee students also learn to socialize with others and establish lifelong habits of physical activity.
Our Pee Wee system is proven to provide our youngest students with the perfect foundation for success in anything they do.
Juniors (Ages 5-11): Students can progress through our motivating system and build their skills one accomplishment at a time. Whether your child has been training for years or they're just getting started, these 1-hour classes are the best way to jump right in.
Our Juniors are introduced to teamwork, perseverance, and high-energy fun!
Teens (Ages 12-19): Help your child navigate all the challenges of their teenage years with the structure and excitement of our martial arts classes. Click here to learn more about our Teen Martial Arts classes today!
Give Your Child The Best Blend Of Skills Today!
A lot of parents might think martial arts training can be too dangerous or violent for their young child. But at Mormando Martial Arts, we go beyond the basics of self-defense, offering a well-rounded system of instruction.
In our Kids Martial Arts Classes in Brooklyn, your child can learn how to handle life's challenges like bullies, peer pressure, and stress, while also gaining all the character traits that will serve them for years to come.
Students quickly gain:
Respect for others
Leadership and communication skills
Focus and attention to detail
Unwavering self-confidence
Don't Let Your Child Get Left Behind. Give Them A Boost Today With Our Kids Martial Arts Classes In Brooklyn!
Students of all backgrounds and abilities can find success at Mormando Martial Arts because we're dedicated to making every child a priority. Take advantage of our Kids Martial Arts Classes in Brooklyn today and watch your child grow in no time.
Take the first step now by filling out the short form on your screen. We'll be happy to answer all of your questions right away!